Edutube is another resourceful site for educators . It has a collection of high quality educational videos. Edutube is mainly an educational video search platform which was launched in April 2008 . The aim behind the creation of this website is " to organize the best free online educational videos , and make them easy for you to find , watch and download ". Edutube is more or less similar to SchoolTube in that they both focus on educational videos. If you haven't heard about SchoolTube yet , then this is your opportunity to learn about it in SchoolTube in Education .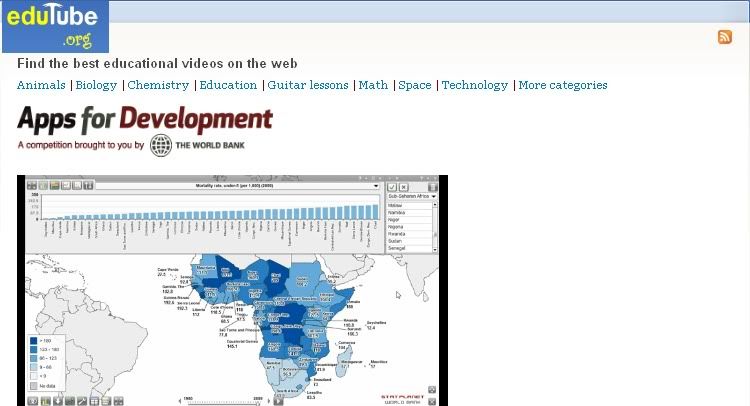 Some features of Edutube
Edutube
has some very interesting features that might help you in your professional development in general . Among these features I can site :
It is free, simple to use and easy to navigate
It hosts the best educative videos based on criteria such as rank , popularity and educational value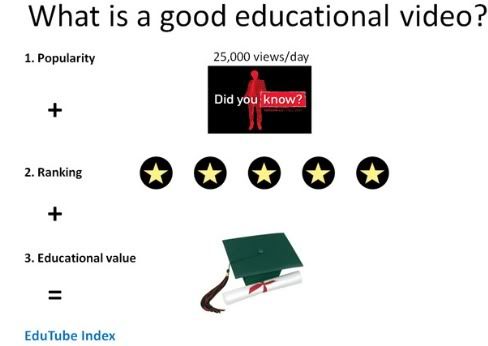 Videos are searchable according to education- relevant search criteria
Edutube is community-based and anyone can contribute and share
It has a unique system for organizing and tagging videos
Edutube allows you to start your own group on a particular theme and edit your own submissions.
You can download your videos and watch them offline
How can I get started using Edutube ?
First go to
Edutube main page
and if you want to be able to upload your videos to
edutube
and create your own group then you need to sign up . If you just want to look for videos to download you don't need to register .
To find a specific video you need to :
Use the search box at the top left corner of the Edutube website
Use the sitemap in the top menu to find videos based on category , duration , language…..etc
Use the advanced search options to narrow down your search and specify your criteria. To do so , click on " search options" .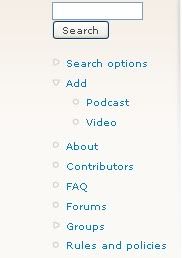 To learn more about Edutube read their
FAQ page
.
Application of Edutube in Education
I personally think that
edutube
is one of the important resource that educators should have recourse to . You can use it to start your own group in which you invite your students and keep them updated with the educative videos you deem important in their learning . You can also use it to enrich your classroom teaching with some educative media to break the classroom monotony and enhance students comprehension .
Edutube can also be a very important element in your professional development . Join groups of mutual interest and discuss with other educators and benefit from each other's expertise .
That's it about Edutube in Education
You might alo like :